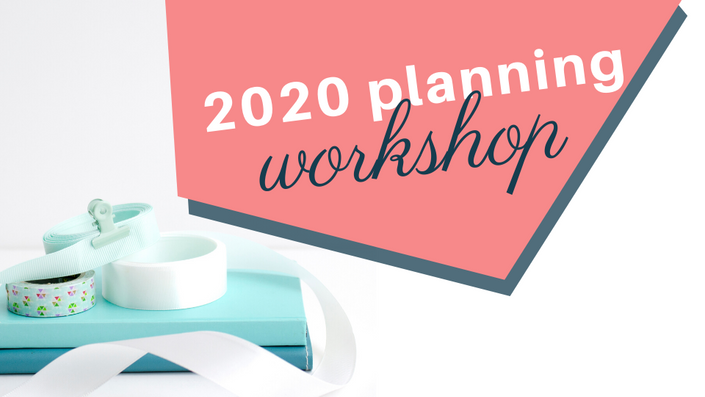 2020 Planning Workshop
Learn The Perfect Planning Strategies To Get Organized, Intentional and Motivated. Beat The Overwhelm, Chaos and Exhaustion Once And For All
Staying organized sounds so great in theory, but execution can sometimes feel like pulling teeth.
Everyone around you seems to have it all together. They always show up to the school bake sale with the most perfect, home baked cookies. They have a career that fulfills them. To top it off, they have all the confidence in the world.
You crave this type of life so much, but you have no idea how to get there.
Getting organized is fully within your reach! You just need the right strategy and system to kick start your results.
For so many years, I struggled to wear all the different hats. Working 50+ hours a week at a job I hated, maintaining my home, and trying to start a business of my own was physically, mentally, and emotionally draining.
I tried every app and every planner I could find. I read books and articles. I watched YouTube videos. I even took courses dedicated to getting organized and productive. But, it wasn't until I found a planning tool that could be easily customized, and a strategy specific to my needs that I was FINALLY able to beat the stress and overwhelm that my life had become.
In the past year, I have been able to:
Pay off $10,000 of debt in less than six months

Start a profitable business, while still working a full-time job

Improve my marriage time and time again

Maintain self care

And more!
I have used these systems time and time again to create the perfect planning routine for me, and I want to share the entire process with you, so that you can see amazing results in your own life!

Imagine a world where you could...
Execute your plans without feeling overwhelmed or frustrated.
I personally know what it is like to put so much effort into your plans, only to fall short. A planning routine and strategy that is specific to your circumstances, needs and priorities will help you execute your plans in a way that is realistic and efficient!
Stay on track with your goals.
From here on out, you are going to turn your dreams into goals that turn into real results. By simplifying the process, creating plans that can be executed, and preparing for the roadblocks will help you stay on track with any goal you set!
Embrace the unpredictability that is life.
You never know what curve balls are going to be thrown your way, but embracing them is easier than ever when you plan to embrace them! Discover how you can use your planning tool and strategy to become proactive instead of reactive!
Introducing...
The 5 day 2020 Planning Workshop!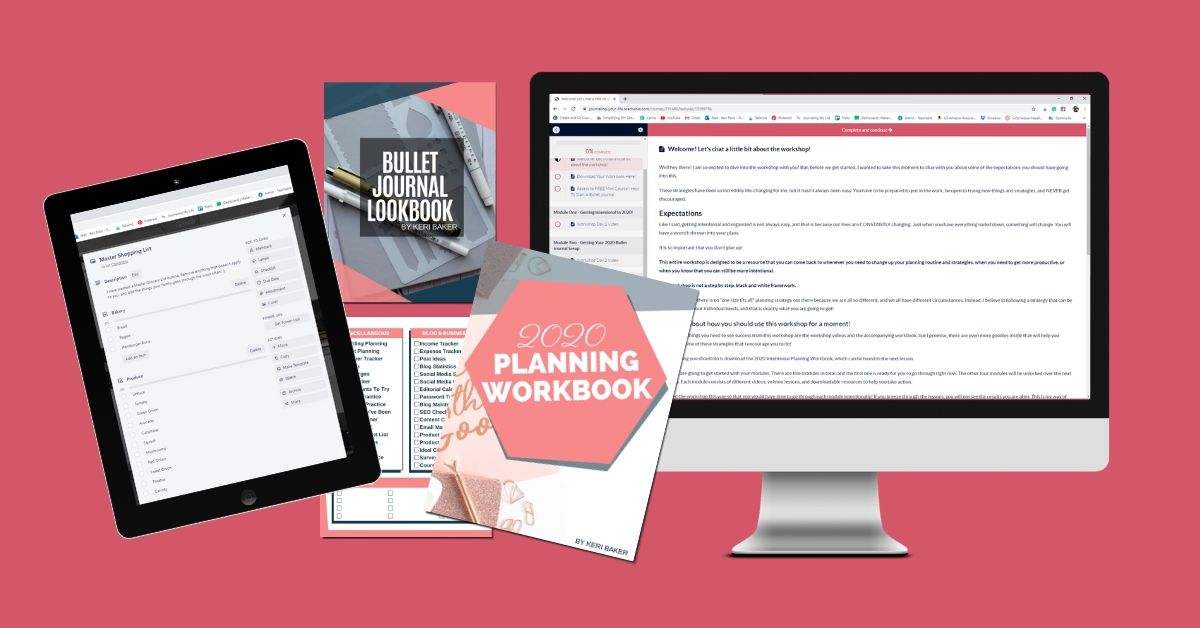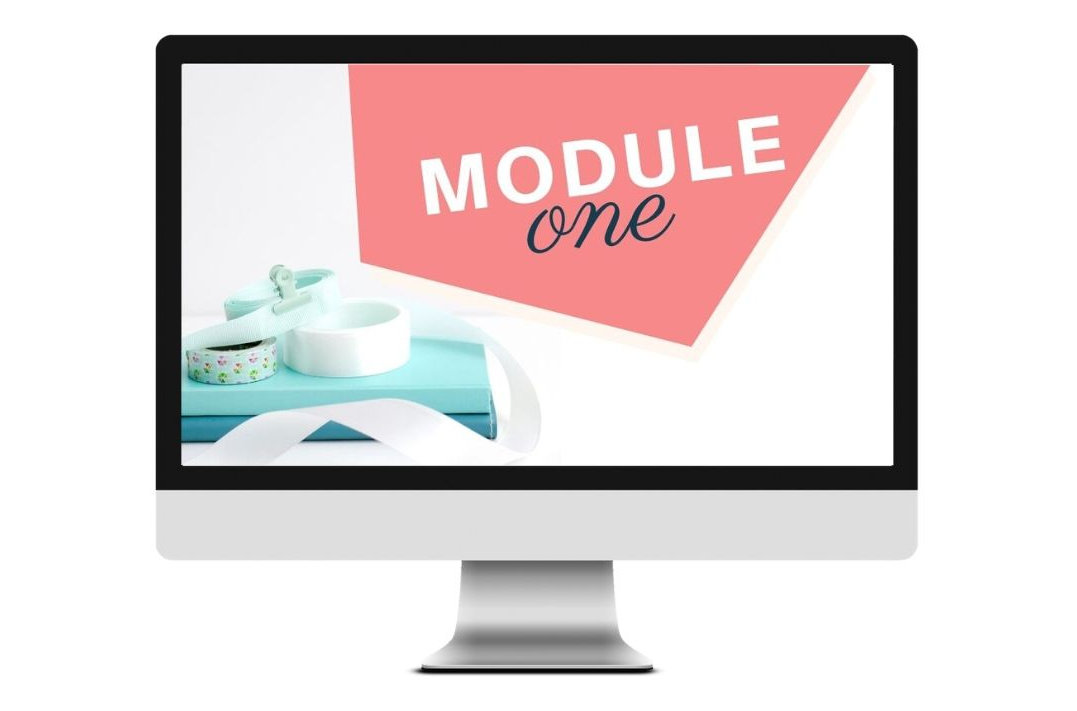 Module One
Getting Intentional In 2020
---
Get laser focused on the things that are most important to you in 2020. Each exercise will help you determine your specific priorities, your dreams and goals, and how to focus on those things as you plan throughout 2020. Ideas and inspiration are provided throughout each exercise so that you never get stuck.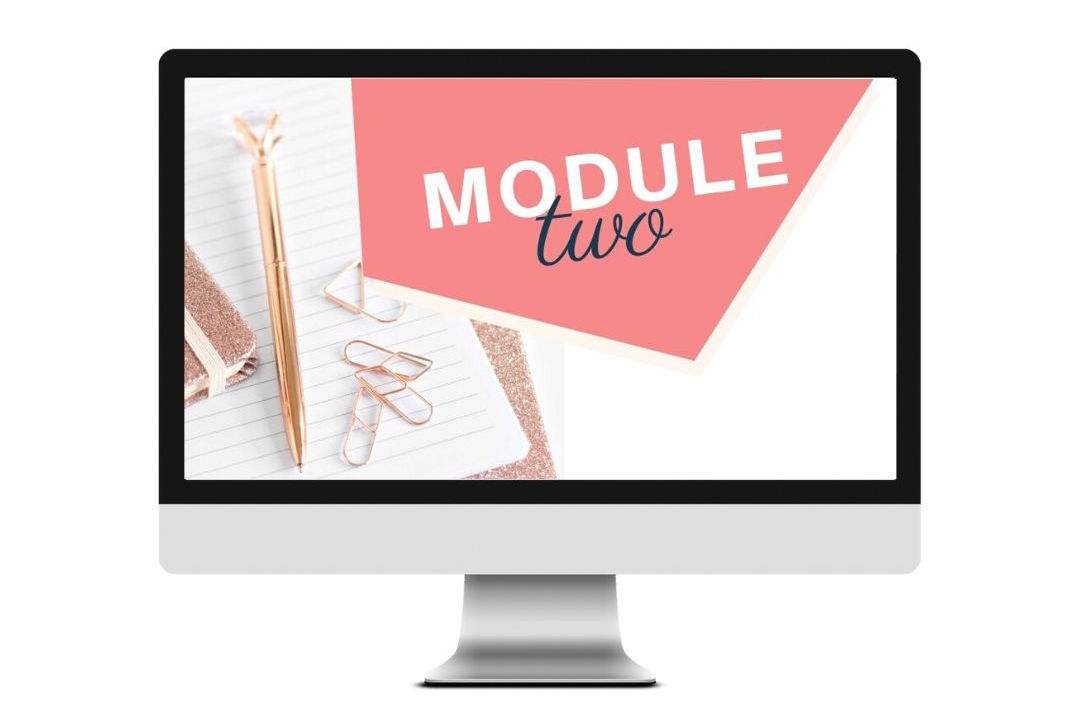 Module Two
Getting Your 2020 Bullet Journal Setup
---
Getting organized in 2020 is going to be easier than ever with this step-by-step setup guide. Specific to your needs, I will help you come up with the layouts that you should include in your own Bullet Journal as well as a general order you can put them into.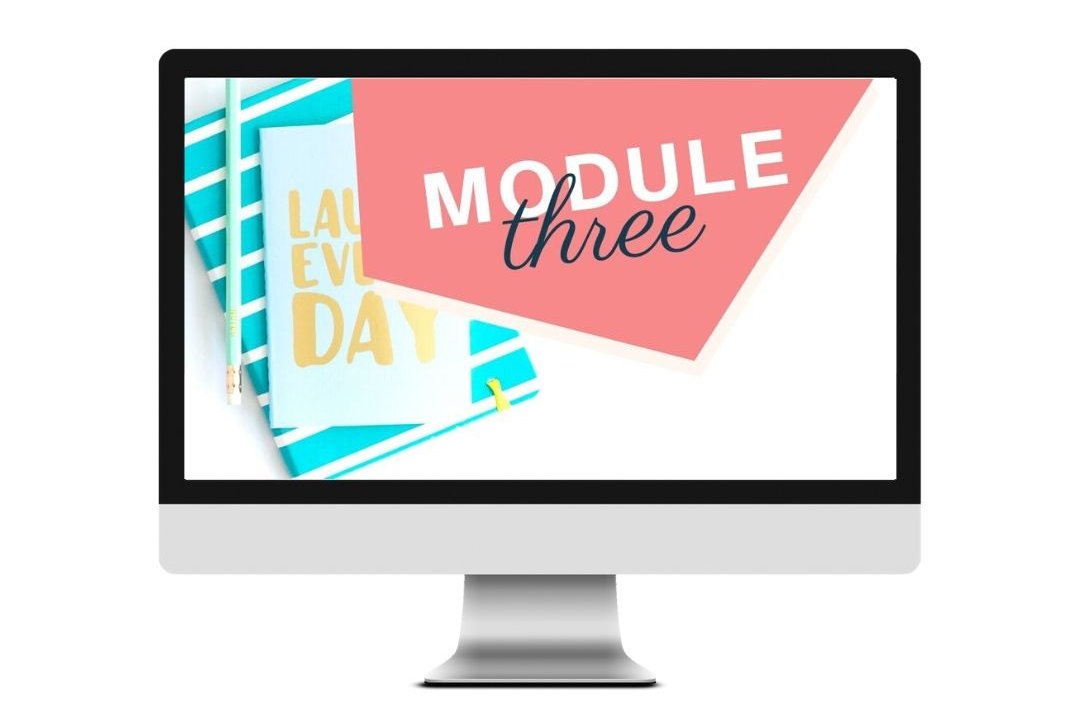 Module Three
Organizing The Essentials
---
Executing your plans has never been easier! Learn specific strategies and tools you can use to help you organize the essential areas of your life with ease. This module includes two very specific strategies that will help you organize two key areas of life; meal planning and budgeting.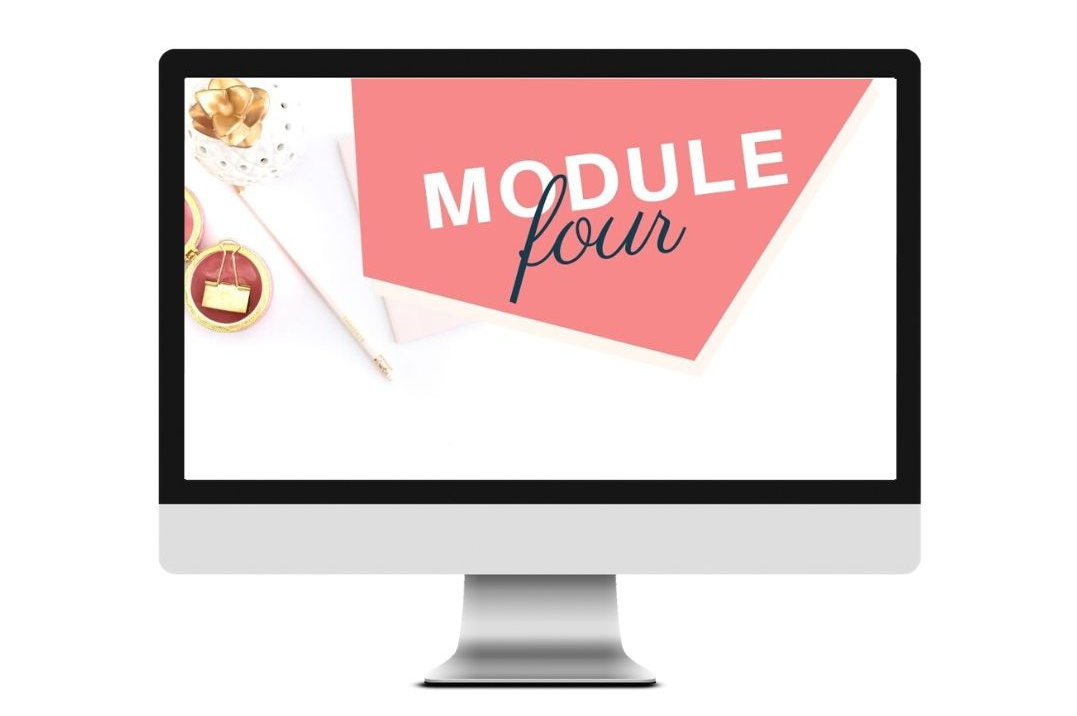 Module Four
Become The Master Of Productivity
---
Take control of your time and your schedule by mastering different productivity tips and strategies. We are going to focus on two different productivity strategies that will help you take control of your days, and the time you have within your days!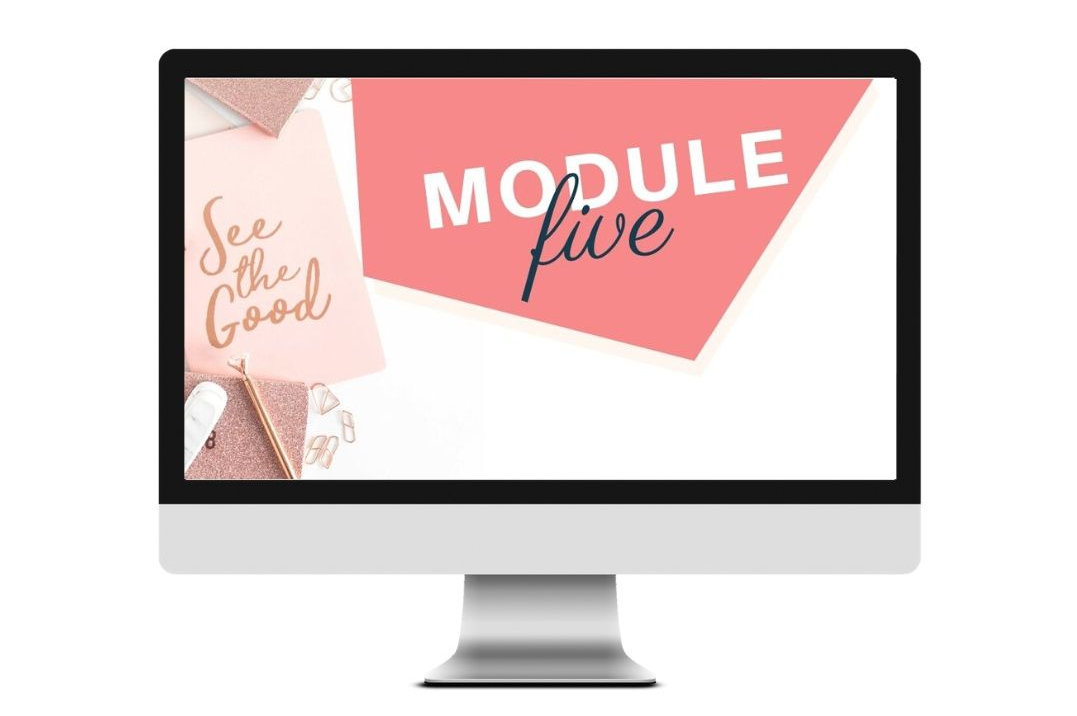 Module Five
Planning Your 2020 Goals
---
Stay on track with your 2020 goals by following the goal setting strategy taught in this module. You will learn how to intentionally plan your goals, how to measure your results, how to prepare for roadblocks, and more! 2020 is going to be the year that you finally get to see your life change for the better!

Plus so much more!! Keep reading to find out what bonuses are included!!

Course Curriculum
Welcome! Start here!
Available in days
days after you enroll
Module One - Getting Intentional In 2020!
Available in days
days after you enroll
Module Two - Getting Your 2020 Bullet Journal Setup
Available in days
days after you enroll
Who doesn't love great bonuses!!?
Bonuses make everything better, and I have included some awesome goodies that will help you throughout the workshop, and all through 2020! So not only do you get access to the 5 day workshop, but you also get...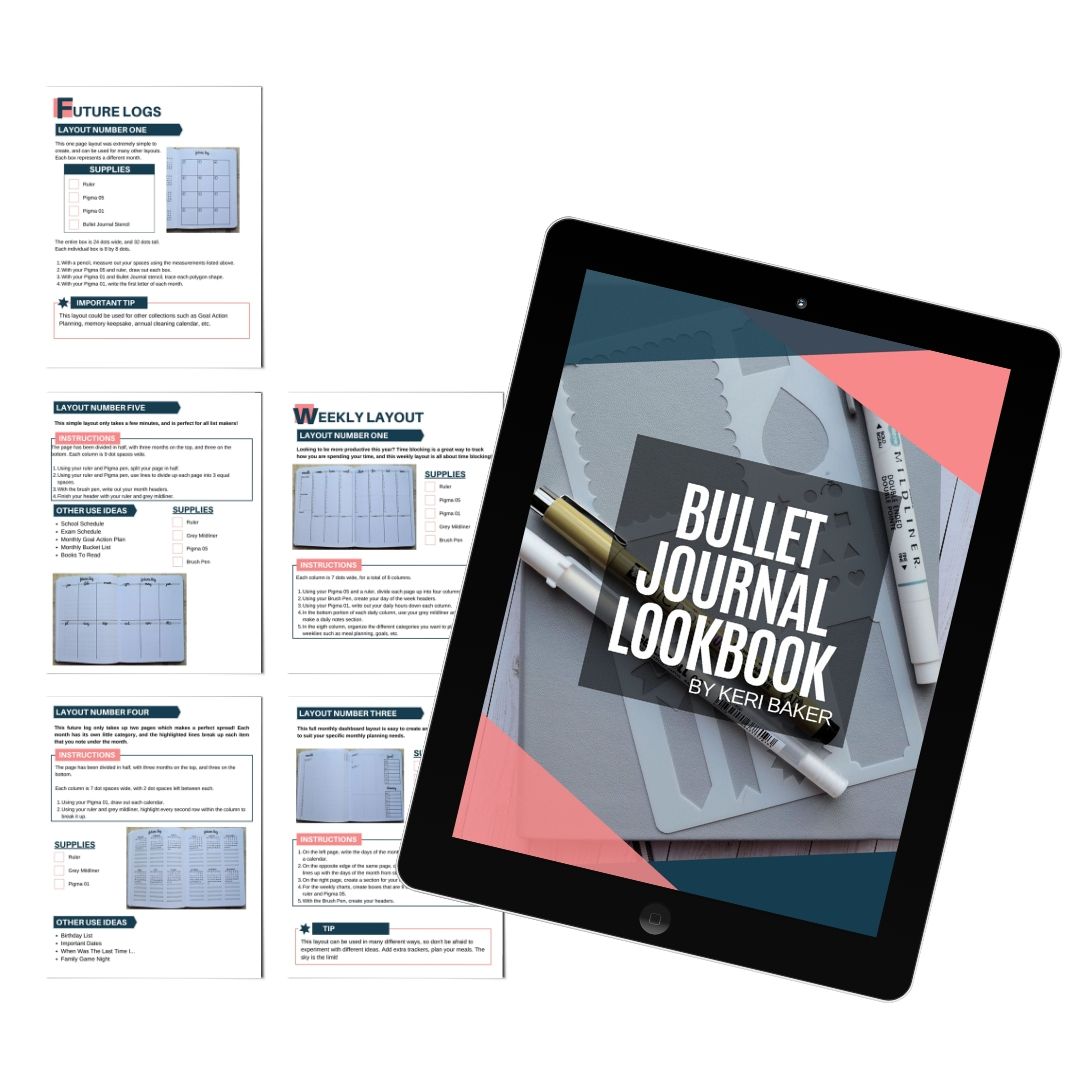 Bonus #1: Bullet Journal Look-Book ($9 Value, Yours For FREE!)
Feeling stuck with the Bullet Journal layouts and collections? This look book features over 35 layout ideas and inspiration that you can use to set up your essential layouts and collections. They are minimalist layouts that can be decorated in any way that suits your personal style!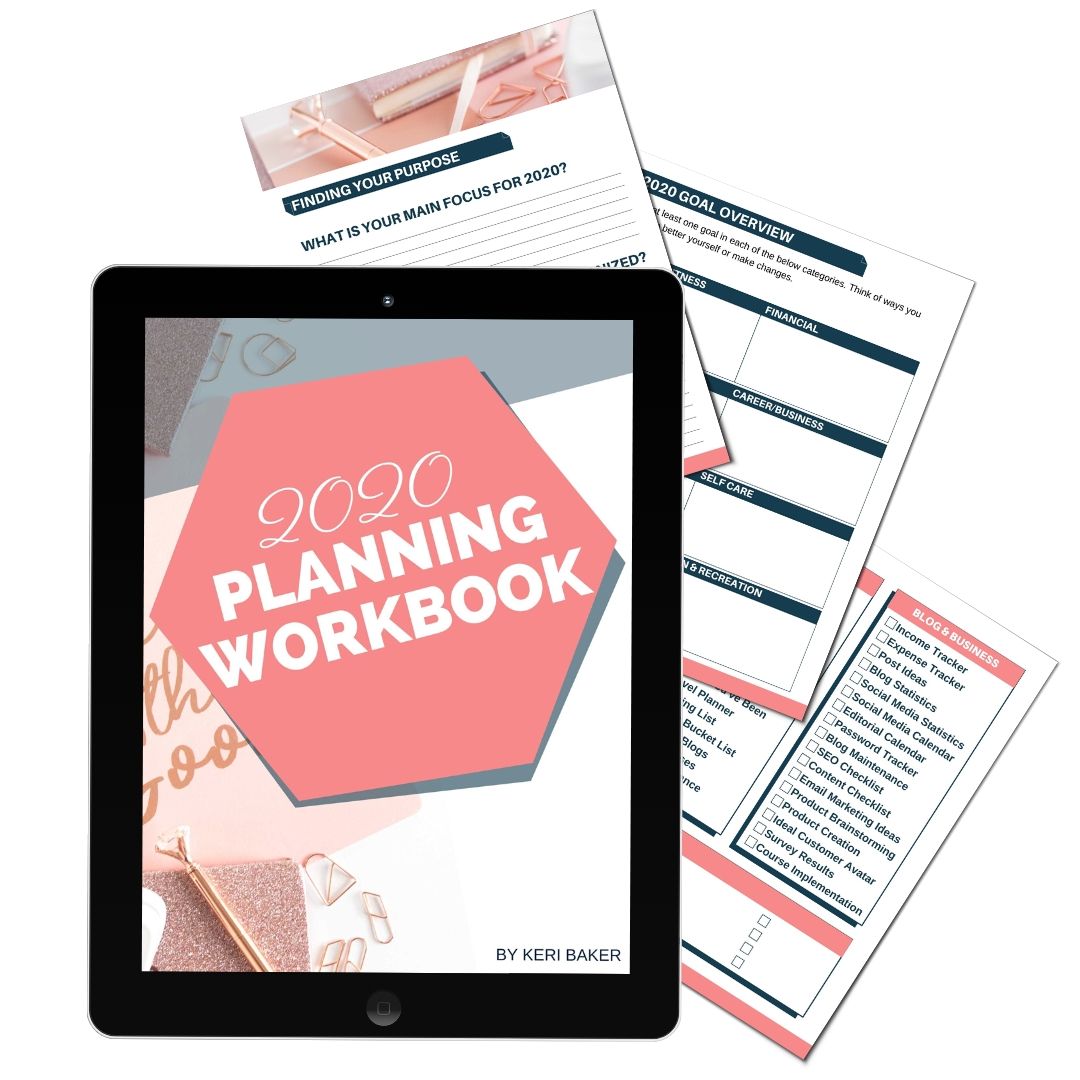 Bonus #2: 2020 Planning Workbook ($17 Value, Yours For FREE!)

This framework can be used time and time again, whenever you need to change up your planning routine, if your priorities change, or when you are working towards new goals! The workbook makes it easy to go back to step one and re-create your entire strategy in just one sitting!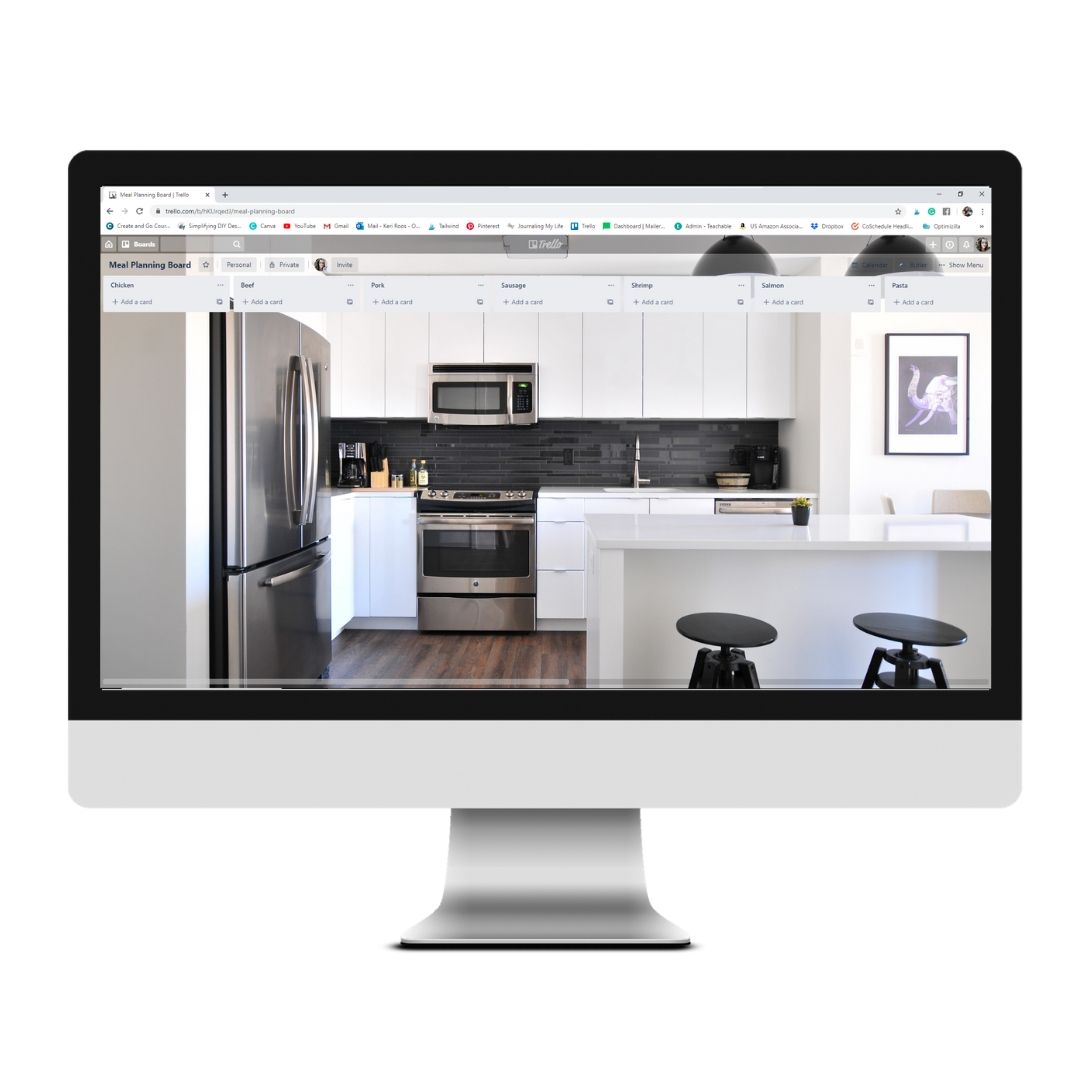 Bonus #3: Trello Meal Planning Board ($7 Value, Yours For FREE!)

For simpler meal planning, get started with my Trello Meal Planning Board. Can be saved to your own Trello account, and your favorite recipes added with just a few simple clicks!
Bonus #4: Lifetime Access and Updates!
You will get lifetime access to this workshop, as well as any updates I might make or new bonuses that I include!

Frequently Asked Questions
When does the workshop start and finish?
The workshop spans over five days, with a new module being unlocked each day. It is structured this way so that you have time to go through each lesson without feeling overwhelmed! Once the module is unlocked, you will have lifetime access to it, so you can take as much time as you need to go through the material!
How long do I have access to the workshop?
How does lifetime access sound? After enrolling, you have unlimited access to this workshop and its bonuses for as long as you like - across any and all devices you own!
What if I have already started my 2020 Bullet Journal? Will I need to start a new one?
You can if you want, but I would not recommend it! If you are comfortable to carry on from where you currently are in your notebook, this is what I would recommend. Start working through the modules, and anything that you have included in your Bullet Journal already can simply be skipped over!
Will I learn how to start a Bullet Journal in this workshop?
This workshop is not about starting a Bullet Journal, but rather how to use this tool along with others to plan your life with intention! If you want to learn how to start a Bullet Journal, I offer a FREE mini-course that will walk you through the basics of the Bullet Journal system, the terminology, and more. Head to the Journaling Your Life School in Teachable to enroll for free!
Will I need to pay for any of the other tools you recommend?
No! Every tool, apart from the Bullet Journal, can be used free of charge! Once you have paid for the workshop and your Bullet Journal, there are no other costs that you will need to incur based on my recommendations. However, if you choose to use any other tools apart from what I recommend, you may have further costs.
Are you ready to leave behind the feeling of overwhelm, burnout, and depression? Make your 2020 your most productive, organized and intentional year yet!